FCP Appoints New Board Member
FOR IMMEDIATE RELEASE
Contact: Beth Brody 609-397-3737, bebrody@aol.com
Doylestown, PA (October, 2014) — Foundations Community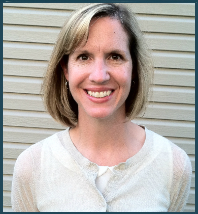 Partnership, a non-profit foundation supporting the behavioral health and human service needs of young people and their families in Bucks County, welcomes Amy Conte to its Board of Directors for a three-year term.
Conte, a resident of Morrisville, PA, is the former Program Coordinator of AACES (Autism Awareness, Community Education, Support) at the Family Service Association in Langhorne, PA.  Before leading the AACES program, she was a teacher in East Stroudsburg, PA, Easton, PA, and Japan. Conte earned a Master of Science in Clinical Counseling Psychology from Chestnut Hill College and a Bachelor's degree in Education from Villanova University.
"We are delighted to welcome Amy to our Board of Directors," says Joseph Stella, M.D., Chairman of the Foundations Community Partnership Board of Directors. "Her experience working with young people, students and parents in Bucks County will help us make informed decisions in addressing human service needs in our community."
"I'm looking forward to helping Foundations continue its mission to make a difference in the community and advance the lives of the young people in Bucks County, especially among children, adolescents and their families facing difficult challenges," says Conte.
Foundations Community Partnership is a private non-profit operating foundation that supports behavioral health education and research, provides grants for non-profit organizations, awards scholarships to Bucks County high school seniors, subsidizes service learning internships for college students and underwrites community education programs. To learn more about Foundations and its mission please visit their website at www.fcpartnership.org or contact them at 267-247-5584.