FCP Welcomes Two New Members to Board of Directors
Doylestown, PA (January, 2013) — Foundations Community Partnership, a non-profit foundation supporting the behavioral health and human service needs of young people and their families in Bucks County, welcomes Nancy E. Miller, Psy.D., and Karen Lasorda to its Board of Directors for a three-year term.
Dr. Miller (right) was formerly Clinical Supervisor and a behavioral health rehabilitation services evaluator at Foundations Behavioral Health in Doylestown. She also served as a counselor at Moravian Counseling Center in Bethlehem. She earned a Bachelor's degree from Temple and both her Master's degree and Psy.D. from Chestnut Hill College.
Karen Lasorda (below) is Senior Vice President of Commercial Lending at Bucks County Bank and she has 15 years of banking experience. Currently the president of the Doylestown Rotary Club, Lasorda has served as president of the board of directors of Network of Victim Assistance and was the recipient of several honors, including the March of Dimes Women of Achievement Award and the Patricia Clatch Outstanding Woman in Business.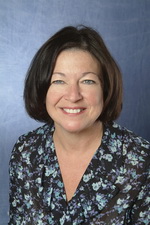 "We are very excited to welcome Nancy and Karen to our Board of Directors," says Joseph Stella, M.D., Chairman of the Foundations Community Partnership Board of Directors. "Their 35 years of combined experience will help us make informed decisions in addressing human service needs in our local community."
"I'm looking forward to helping Foundations continue its mission to make a difference in the community and advance the lives of the young people in Bucks County, especially among students facing difficult challenges," says Dr. Miller.
"Foundations is a special organization and I am glad to be a part of their efforts to support youth development and improve the quality of life in Bucks County," says Lasorda.
Foundations Community Partnership (FCP) develops community-focused, youth-based service learning opportunities, provides grants and scholarships, and supports community education, research and training. For more information call 267-247-5584 or visit www.fcpartnership.org.
Contact: Beth Brody, 609-397-3737, Beth@BrodyPR.com