FCP Selects Tobias Bruhn as New Executive Director
BCCC Executive Brings Strategic Leadership to Foundations Community Partnership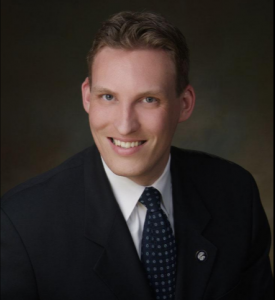 Doylestown, PA (November 12, 2019) – Foundations Community Partnership's (FCP) Board of Directors has announced that Tobi Bruhn, Ed.D., CFRE will take on the role of Executive Director in April 2020, upon the retirement of Ron Bernstein, who founded the organization 13 years ago. Dr. Bruhn brings two decades of management and development experience to his new role as Executive Director at Foundations Community Partnership.
Dr. Bruhn comes to FCP from Bucks County Community College (BCCC) where he served as Vice President of Advancement and Executive Director of Foundation and Alumni Relations and as an Adjunct Professor. Dr. Bruhn began his career at BCCC 16 years ago as Coordinator of Development Projects and subsequently was appointed the Executive Director of the College's Foundation and Alumni Association, where he was responsible for advancing the College as a diverse community of learners and a vibrant center for community engagement and learning, as well as creating partnerships and raising funds.
"We are very pleased to welcome Tobi to our team and value his experience in strategic leadership and community outreach," says Karen Lasorda, Chair, Foundations Community Partnership Board of Directors." His expertise managing volunteers, board committees, and financial resources will benefit not only our organization but the greater Bucks County community as well."
"I'm honored to join the FCP team as the organization prepares to write the next chapter of its remarkable history," says Dr. Bruhn. "It's an exciting opportunity knowing how embedded FCP is in Bucks County's non-profit community, and how committed the Board and staff are to invest in innovative approaches and solutions that impact so many people in our community."
Dr. Bruhn earned his Ed.D. in Educational Leadership from Rowan University and is a Certified Fundraising Executive (CFRE). He is a national presenter on development and strategic planning topics, is President of the Bucks County Opportunity Council and serves on the Board of Directors for the Pennsylvania Association of Nonprofit Organizations and the Bucks County Historical Society. He is a resident of Flemington, NJ.
Media Contact:
Beth Brody
beth@brodypr.com
908-295-0600